Baby Milestones
Experience

Choosing to have your baby and children photos taken is a wonderful once-in-a-lifetime experience. A baby milestone is the perfect time to document all the amazing changes.
This can include first smiles, tummy time, sitting unassisted, standing or walking. This is the perfect time to bring their special stuffed animals, blankies, and toys for sitting and standing babies are encouraged to document their favorite things as a baby. In addition, I carefully chooses high quality backdrops, creative props, luxurious blankets and age appropriate accessories to complete the perfect picture. All details are specifically selected for your style and are as unique as your family.
Baby Milestones Available
3-4 Month (First Smiles / Tummy Time)
6-8 Month (sitting unassisted)
9 Month (crawiing / standing)
1 year (walking / cake smash)
Location
Milestone studio session will be held in our Studio, located in Vancouver, Washington. Milestone sessions last approximately 45 minutes. Outdoor on location is an option, so please contact me for more information.
One year old family sessions are wonderful at your home or at a location of your choice. One year old family sessions are "candid-lifestyle" and can include a cake.
One Year and Beyond

"What about after my baby is 1?" Then what? I encourage you to stay connected. Imagine all the images from capturing your baby from the maternity, to 1 year, to after? I encourage every six months after they are one year old. Once they are three, time appears to slow down a bit and most of my clients intend to do once a year, some still remain on the six month time frame. I offer incentives at different times of the year to encourage more priceless moments for my clients, so take advantage of all those opportunities as I have NEVER heard a parent complain that they have too many pictures of their children!


For a Complimentary Design Consultation
and Portrait Session please complete the Guest Form: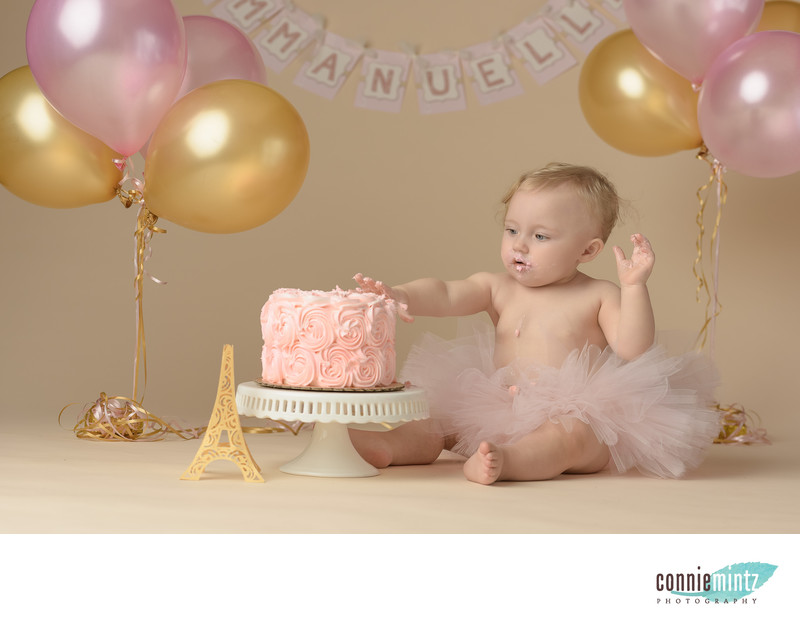 Connie Mintz Photography is conveniently located west of the I-5 freeway in Vancouver, WA, serving Portland, Oregon, Southwest Washington and surrounding areas.