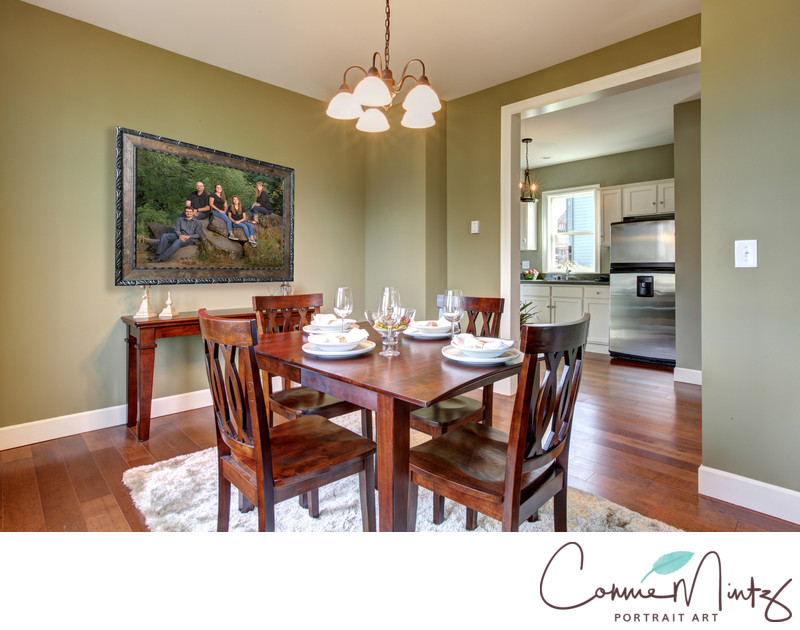 Family & Children
Your family is the most important aspect of your life and having beautiful portraits of the people you love displayed in your home is priceless. I would love to work with you to capture your family at different stages of life, in your home or in a beautiful outdoor setting with gorgeous light, and then create a timeless piece of art, that will forever remind you of the memories you have shared.

I travel on location in Portland, Oregon, Vancouver, Washington and surrounding area, and I am available for destination portrait sessions.
With a unique blend of authentic expression and dramatic artistry, your portraits will become family heirlooms to be handed down for generations.
Where do we start?
I want your family portrait session to have a sense of fun, relaxation and a true representation of your family. Before the session, we will meet to get to know one another, and discuss your expectations, ideas, and goals for the session. Preparation and communication are the keys to a successful portrait experience.

Together, we plan the location, clothing, style, and the best time that fits with everyone's schedules to assure you have well rested children and gorgeous light. We work hard to put together a portrait plan that captures your family and showcases its unique personality and emotion.

We offer much advice on clothing and style. We have an in depth "Getting Ready Guide", that assists with styling your session and we also have an informative PINTEREST BOARD with some great ideas.
Where are the portraits taken?
While the studio is a great place for newborns, babies, small groups and individual portraits of a headshot or child, there is no better place than outdoors for family sessions. While some families want to display images of their home to preserve memories of where they raised the children, others want their images to be at a location that would make a great backdrop for your family's portraits.
Family sessions are typically held outdoors, in the early evening golden hour, or first light of dawn. There are plenty of locations that would make a great backdrop for your family's portraits – woodland areas, a park, an urban neighborhood, a friend's farm, even an old junkyard! Since every child and family is unique, I am happy to help you choose a location that suits your family's personality.
What happens after the session?
This is where it all comes together! In our studio, or in your home, we will use our state-of-the-art projection system to show you the images large so you can see everyone's expressions, compare similar images and preview what they will look like at various sizes in your home or office. We'll go through the images while I'm there to offer guidance and make sure all of your questions are answered. You'll place your order and leave the studio with excitement and confidence about your order!
What does the $250 session fee include?
CONSULTATION to share ideas and plan your session
ONE HOUR PORTRAIT SESSION at the location of your choice
VIEW AND ORDER APPOINTMENT to choose your favorite images!
STILL HAVE QUESTIONS? LET ME ANSWER THEM!
For a Complimentary Design Consultation
and questions please complete the Guest Form:
Connie Mintz Photography is conveniently located west of the I-5 freeway in Vancouver, WA, serving Portland, Oregon, Southwest Washington and surrounding areas.