Connie Mintz Portrait Art
"We create art for your home that happens to be your family"


Connie Mintz Portrait Art provides beautiful custom family and newborn portraits in Vancouver Washington and the Greater Portland, Oregon Area .
Phone/Text: (971) 266-1861
Email: mail@conniemintz.com
300 East 13th, Suite 103
Vancouver, WA 98660
Vancouver, Washington Family Photographer, Newborn Photographer and Portrait Artist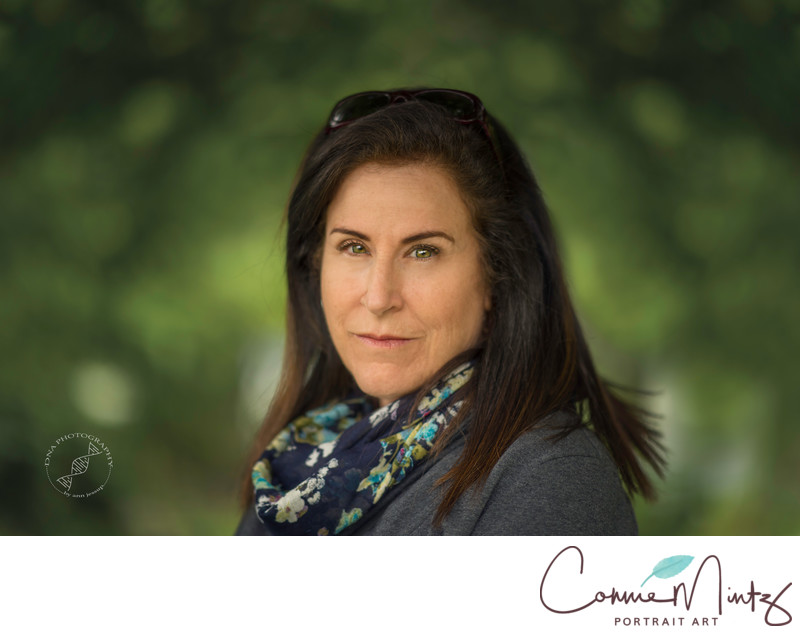 Hi, my name is Connie and I live in Vancouver, WA. I have a studio in downtown Vancouver and I work in Vancouver, Washington, and Portland, Oregon and surrounding areas.
I am a Certified Professional Photographer and one of a small group of individuals in the industry that have passed the rigorous certification process through Professional Photographers of America (PPA). My advanced knowledge and skill set gives my clients the confidence in my ability to create stunning portraits.
I begin with the end in mind. The results are beautiful wall portraits and handcrafted albums that will become family heirlooms and treasured for generations.
I offer both outdoor on location environmental and indoor studio work. The studio is perfect for newborns, young children, modern portraiture, head-shots, classic and modern family portraits or black and white photography.
Environmental Portraits
Our Environmental Portraits are on location and would include beautiful scenery in the Pacific Northwest. It's those special places synonymous with family and you couldn't imagine taking your portraits anywhere else. It might be in the forest, your favorite park, at the beach or in and around your home or just about anywhere special to you.
Studio Classics
Our Modern Studio is a fun filled session with a modern flair. Perfect for children, milestones, cakesmash, and head-shots. Usually photographed on a lighter background or white background.
Our Classic Color echoes European Portraiture such as Rembrandt and Renaissance and is combined with modern spirit and never goes out of style.
Our Classic BW style is dramatically lit for emotional impact. This is the perfect style for close-up, relationship portraits of a single person or a smaller grouping of subjects. Clothing should be darker in tone and solid in color so as not to distract from the face.
Maternity Photography
Capture the most unique and intimate experience of your life and the beauty of pregnancy with maternity photography. Through special posing and lighting we help you feel and look stunning so your radiance shines in photos.
Newborn Photography
Preserve the precious moments of your newborn with artistic portraits that capture the essence of your baby, and family, through a combination of your personal style and our artistic vision. We provide a wide variety of props in natural fibers, soft fluffy wool, cozy cotton wraps, handmade headbands and hats all in a wide variety of colors and styles.
Baby Milestones
My Baby Milestones sessions are relaxed and fun! I strive to capture the true spirit of your baby and all the little things that you love about them right now. In addition to the traditional milestone sessions throughout the first year, we love to celebrate baby's first year with a cakesmash session.
We recommend having your baby photographed 2-4 times the first year and then once a year until they are 5 years old.
Recommendations
I am pleased to be be listed by EXPERTISE in the top 20 Portrait and Newborn Photographers in the Portland area for three years:
2016, 2017 and 2018 Best PORTRAIT PHOTOGRAPHER in Portland,
2016, 2017 and 2018 Best NEWBORN PHOTOGRAPHER in Portland and,
I proudly maintain a 5 star rating on YELP and Facebook!
Please read here what my clients are saying - Client Recommendations
Portrait Guide
For more information and pricing please click on the portrait guide to enlarge:
Book Me Today
Phone/Text: (971) 266-1861
If you're looking for a Vancouver, WA or Portland, OR photographer and portrait artist, and would like to schedule a session please contact me for more information. I would love nothing more than to have an opportunity to win your business.
Please complete the guest form for a COMPLIMENTARY PORTRAIT SESSION, and more information:
Copyright ©2018 Connie Mintz Portrait Art • Phone/Text: (971) 266-1861 • Email: mail@conniemintz.com • 300 East 13th, Suite 103 Vancouver, WA 98660